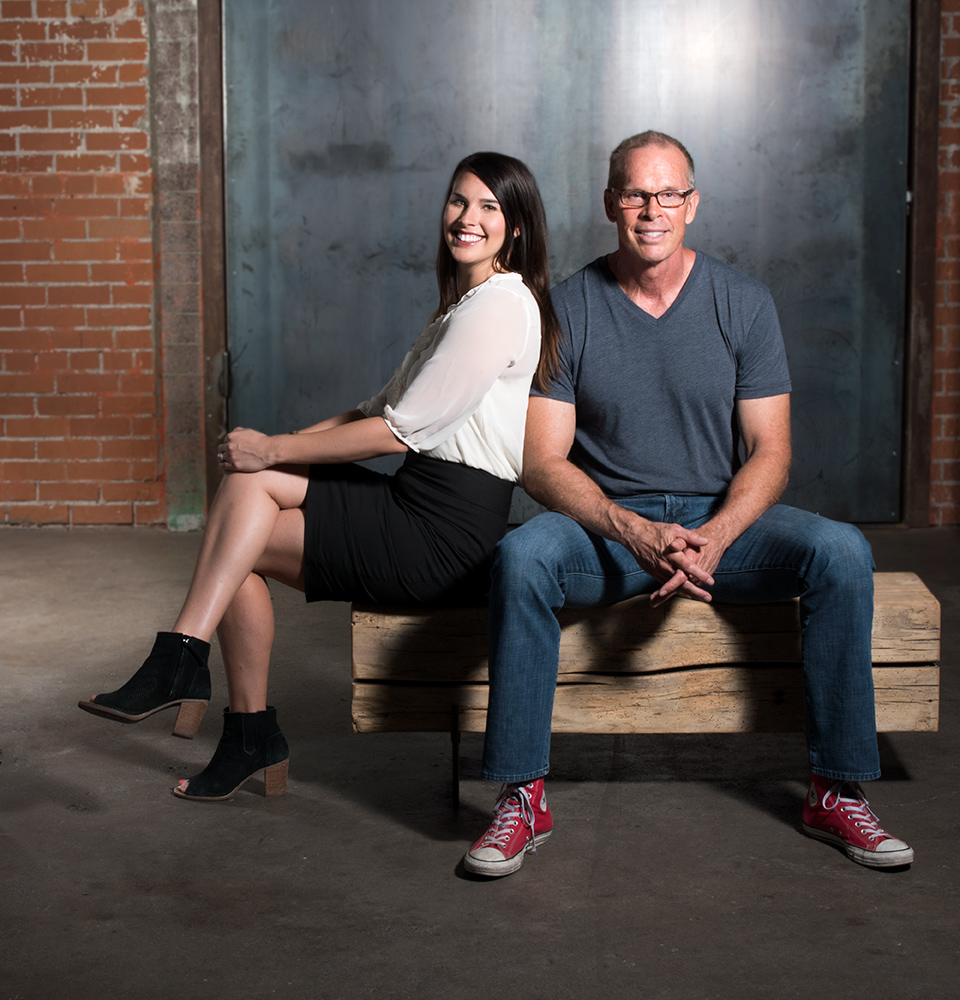 Peter launched Peter Thomas Designs in 2008 with a vision to design and create one-of-a-kind pieces that have never been seen before. Peter grew up in the Valley and graduated from ASU. As a division one track athlete, he took that competitive nature into entrepreneurship.
With more than 30 years of experience in retail, home furnishings and reclaimed wood, Peter brought together his passion for design and the warmth of beautiful wood into Peter Thomas Designs. The business has seen tremendous growth since its inception and the daily client contact has increased such that Peter wanted to ensure outstanding service and responsiveness.
In 2015, Peter invited his youngest daughter Madi to come on board to head up commercial client relations and new business development, working with interior designers, architects and builders.
Madi graduated from Pepperdine University in 2011. She then continued her educational journey at Grand Canyon University, where she met her husband and earned a Master's degree in Industrial and Organizational Psychology.
Growing up Madi always loved watching her dad sketch new designs or things that inspired him. Over the years she continued to take interest in the business and she told her dad that when he was ready to expand, she wanted to be an integral part of it.
Today, they are a dynamic, father-daughter team working together to provide the finest quality collections and one-of-a-kind custom home furnishings for clients across the country and around the world.